Mono Sleeve Shrink Wrapping Machine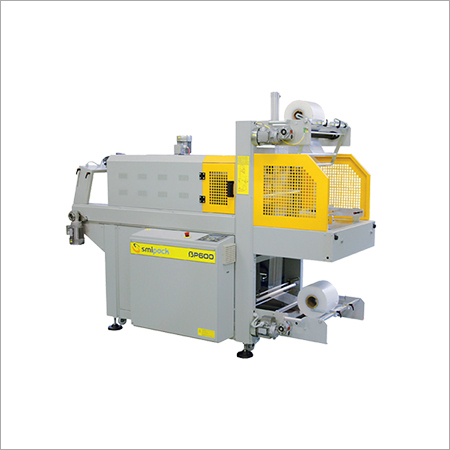 Mono Sleeve Shrink Wrapping Machine
Product Description
The new ranges of automatic and Mono Sleeve Shrink Wrapping Machines with sealing bars are exceedingly versatile. They can pack different products, such as PET bottles, trays, jars, cans, glass, boxes, cartons of assorted sizes in a wide ambit of pack collations. They can be utilized in various industry sections, such as chemicals, wine, beverages, food, and spirits, textile, graphic, cosmetics, detergents, wood, etc.


Advantages :

Semiautomatic shrink-wrappers
Mono-chamber passageway
Mechanized upper and lower film unwinding
Pneumatic product thruster, activated by 2 buttons
Tunnel belts with adaptable speed controlled by Inverters
Enclosed: feet for the machine fixing, press rods to stop products, cooling fan at the hollow outlet
Mono-block frames
Pneumatic sealing bars
Pneumatic film cut executed by cold blades
Sealing bar accoutered with safety detectors
Rollers are pointed on the upper and lower un-winders to sort the reels for effortless load.
Metric completion based film reels centering system


Electronic control system work by the means of the LCD alphanumeric control panels, accoutered with the 16 bit microprocessors with incorporated modular boards of power circuits, composed of:

Power Base cards
In/Out control modules
Independent Inverter cards


Such system permits a plain and high-fidelity control of all current works, which is:

storing of 20 assorted working cycles
speed accommodation of the tunnel conveyors and shrink wrappers by means of the Inverter.


Process statistics:

letter measuring instrument
Packing length identification
Instant production
Machines efficiency
Spying of faulty packs
Tunnel air flow adaptable by means of self-directed deflectors


Tunnel conveyors accoutered with heat-resistant glass fiber bars (SMI patent) and extra central chains, which insures that:

the conveyor firmness bestows stability to the products passing through, for a consolidated as well as well-shrunk packs.
the conveyors can feature the product that weights up to 30 kilos
the rust free condition of conveyor bars, as it happens when utilizing handed-down metallic conveyors.
the fixture is elementary and low-cost, come with the possibility of replacement of worn out bars


Tunnel self-loading turn-off system
Low power intake
Conformity with CE regulations