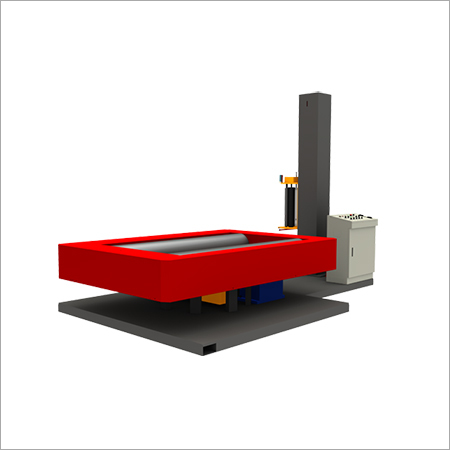 Reel Stretch Wrapping Machine
Product Description
Durapak Reel Wrapper is a machine that is planned for packing rolls non-woven fabrics, film, paper and kindred products made in rolls. It is perfect for reel axial covering-across the cylindric diameter then along the longitudinal axis of rotation. We offer the ideal wrapper for reel type products so as to attain moisture and dust proof quality and increased packing effects for storage and transport. Alternatives: ejection system, pneumatic reel or fully automated conveyorized reel wrapper.
Features:


High-powered pre-stretch film equipage, ratio 250%.
Automated wrapping in accordance with pre-set parameters. Friendly user program for setting film tension and wrap cycles.
Turntable home position, auto height detection, forklift cavum for simple moving.
Roller speed changeable through the inverter.
Double limit switches on top & bottom to give improved safety protections.


Technical Specification


| | |
| --- | --- |
| Wrapping size | L(500-1500)mm, W(500-1600)mm. |
| Packing Speed | 20-40 per hour. |
| Loading Weight | 2000kg. |
| Turntable Speed | 0-150rpm, speed variable, turntable soft start & soft sotp |
| Carriage Speed | 3m/min. |
| Working Mode | automatic |
| Power | 3PH280VAC, 50/60Hz,20A, 3.4Kw. |