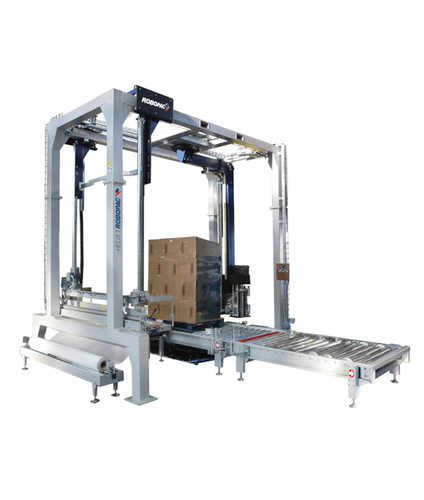 roll stretch wrapping machine
Product Description
Automatic wrapping machine with rotating arm for average productivity.

Automatic machine with rotating arm for wrapping palletised loads with stretch film, it is particularly suitable for use in trade sectors where high production rates are required and for light products, easily deformable and unstable.

Thanks to the rotating arm technology, film application and load stabilisation are carried out with pallet stopped thus avoiding any risk of load falling, regardless of the arm rotation speed.

The modularity of the units composing it results in wide versatility of use , even with large pallets.